LIVE BIG IN THIS REFRESHING POCKET URBAN RETREAT
A REFRESHING URBAN LIFESTYLE
At Avida Towers Cloverleaf, a pre-selling condo in Quezon City, it's easy to live big. Located inside a compact community with 11 hectares of mixed-use offerings, Avida Towers Cloverleaf offers a wide range of shopping and dining options to indulge all your cravings.
Most of your everyday essentials are close to your doorstep, and there's even a hospital conveniently located within the estate. It's all about better living amidst the hustle and bustle of the metro. Avida Towers Cloverleaf is indeed the pocket urban haven everyone yearns for.
Avida Towers Cloverleaf complements your urban lifestyle by providing right-sized living spaces set amidst a complete range of recreational facilities and amenities. At Avida Towers Cloverleaf, units vary from typical studio, one-bedroom, two-bedroom, and three-bedroom units ranging from 22 sqm to 57 sqm. However, the units are efficiently designed, so you need not sacrifice your privacy. It's compact living indeed minus the compromises one typically experiences with living in a condo unit.
With several options to choose from, you can definitely find the most suitable living space for you – whether you are a young professional or belong to a starting family. It is the developer's philosophy of right sizing or the manner of choosing and using the space in action here. It's all about the optimal fit with you and your lifestyle.
Living big starts with Avida Towers Cloverleaf's facilities and amenities, conveniences available to all. Get fit at the indoor gym. Take refuge on the lawn and landscaped areas or serenity gardens. Let kids be kids at the pool and play area. Meet with friends at the clubhouse or hold gatherings at any of the function rooms.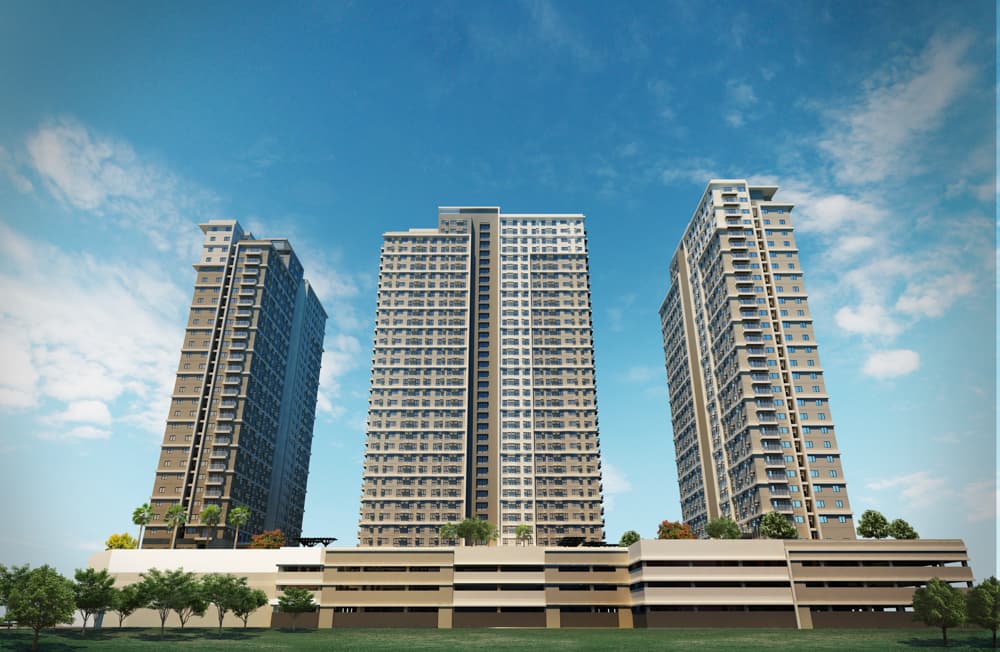 A FRESH START TO LIVE BIG
In addition to a fresh, vibrant experience, you also enjoy the convenience of Cloverleaf's location. It connects you to the rest of the metro via the Metro Manila Skyway Stage 3, North Luzon Expressway, as well as public transportation. Avida Towers Cloverleaf is part of the emerging northern gateway to Metro Manila, where you get to live a big and exciting life.
Unique to the Cloverleaf estate is the myriad of splendid options as well as the visually-interesting promenade. It will surely transform the walking experience of the people living, working, and exploring this part of Quezon City.
Everything you need is a stone's throw away, from the reputable educational institutions to world-class lifestyle and recreation centers in the nearby commercial districts. Seize opportunities in and far beyond this ever-progressive city.
Avida Towers is located in Cloverleaf, the first pocket urban development of Ayala Land in Balintawak, accessible from two gateways, EDSA and A. Bonifacio Avenue. Several transport options abound including jeepneys, buses, cabs, and LRT and MRT. Soon, the NLEX-SLEX Skyway will be connecting Quezon City with Makati for a much quicker commute.
Completion date will be on September 2019.